Ambrose Tile & Carpet has been a family business since 1975. We do Carpet, Tile, Hardwood, Countertops and More!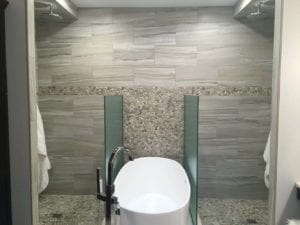 Ready to add carpet? Need to replace worn out or outdated carpet?
Restore the natural beauty of your home!
Carpet is a great choice for so many reasons. It can add value to your home, warm up a room, act as a sound buffer, provide extra comfort, and even add insulation. Our certified installers have experience putting in carpet in all sorts of environments. They know the best techniques for wherever you need carpet installed.
Ambrose Tile & Carpet has completed thousands of jobs!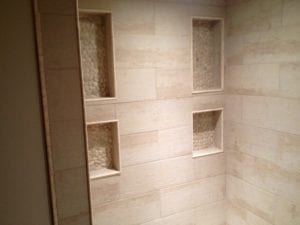 Are You Licensed, Insured & Have Workman's Comp. Insurance?
Yes! We are fully insured and hold all necessary licenses. All of our employees are covered under our worker's compensation policy.
Are you a Franchise or Independent Business?
We are not a franchise. We are an independent, family-owned business. The founder and owner, Jim Ambrose, has been in this industry since 1975 and completed thousands of jobs. He only uses high quality, experienced technicians.
What Separates You From Other Companies?
Because we used to work for the big guys, we have corporate level training but family oriented service. Our business only works if you feel we have served you the best way we can, so we always strive to satisfy every customer we serve.
We also offer more services than anyone else. We are a one stop shop for all types of flooring services.
If carpet, tile, or hardwood is damaged, do I have to replace the whole floor?
Ambrose Tile and Carpet can evaluate the type and extent of any damage your flooring may have and give recommendations on either repair or replacement.
How Long Does it Take to Complete a Job?
Depending on the size of the job it may take anywhere from 1 day to several. We are able to evaluate the job before we begin and give you an educated estimate. Our goal is to reduce any inconvenience to our customers while delivering high quality work!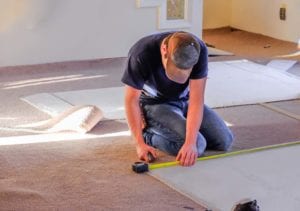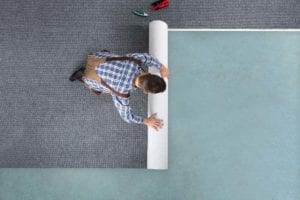 $15.99
/sq yard
Carpet installation
Our trusted and experienced team is excited to work with you.
Discover what Ambrose Tile and Grout can do for your home or business today!
Carpet Installation
February 21, 2020